14 Best Untapped Android Tricks in 2020 (Must Check Once!)
Don't you ever sit with your Android smartphone for 15-20 minutes and discover a new feature or trick it has which you were unaware of earlier? Yes, right?
So, to save you the time and efforts, this article talks about all the new tricks with Android.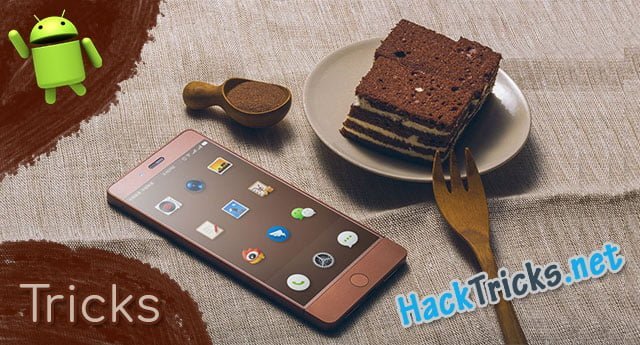 #1 Edit Mode
Available with Android Marshmallow 6.0 and above, with this, you can send apps via Bluetooth, insert and delete apps within a folder.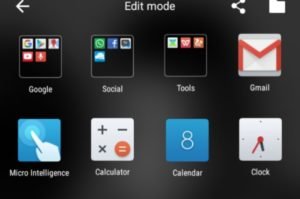 Just tap the app drawer, and hold on to it for 3 seconds then edit the apps in the way you want.
#2 Block App Notifications
This one is not really a very occult feature, but surely not known to all. A lot of time and anxiousness can be saved by turning off notifications from apps that are not work-related, like social networking apps, unless you're a blogger or something connected.
To do so, go to settings > notification and status bar > select app. With this, you can manage which notifications to block and can turn on at any time.
#3 Hot Knot
This is a great way of transferring files, about which most of Android users know nothing. It uses neither Wi-Fi nor Bluetooth. All it takes is the interactions of touch screens; one is a transmitter and other receiver.
For this, both phones need to be close to each other and should have Hot Knot. Photos, videos, contacts anything can be shared via Hot Knot. Just go to settings of your phone and turn it on.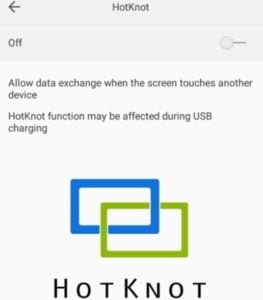 It isn't available for lower androids, only for marshmallow and above.
#4 Identify Songs
Ever been in the situation when you hear a song and can't recognize it? For this too, you don't need to seek help from people, just go to the widgets in your Android phone, Google is at your aid there too. Identify the song and then listen to it either on Google Play or YouTube. Cool, no? J
#5 Picture In Picture
This is a trick only available for Oreo update of Android, but you must be aware with it. Just go to settings, search picture in picture, and you'll be shown a list of all the apps that support this feature. With its help, you can use two apps at a time and this is better than split screen as the smaller screen is movable too.
#6 Using Mobile Data In Flight Mode
Yes, you read it right. If you want to use WhatsApp and not take a call simultaneously, this trick is extremely useful. Just go to your dialer, and put the code- *#*#4636#* #. Then depending upon your phone, you'll be given many options, all you need to do is to turn on the cellular radio of your phone. After this, you can use data in flight mode.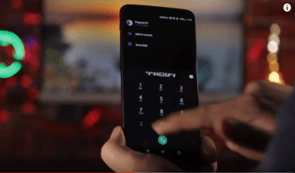 This trick, however, may not work with most of Samsung phones but is good to go with rest other brands.
#7 Usage Statistics
If someone uses your phone and then clear all the apps, you are unable to know what all he did. Again dialling the above code in the dialer of the phone we get much information including the usage statistics!
#8 Bluetooth Internet Tethering
Remember sometimes when one phone is using internet of the other via Wi-Fi hotspot and the third phone cant connect? Here this trick comes to rescue. Pair the two phones via Bluetooth and allow internet access, then you are good to go. This feature has its own limitations as via Bluetooth speed won't be more than 300-400 kbps.
#9 Smart Wi-Fi
Doesn't it hurt when you change your room and Wi-Fi signal drops down like rains?
This feature is extremely helpful if you've both Wi-Fi and 4g data options. You go to the advanced Wi-Fi settings, turn on this feature called smart Wi-Fi switcher. Then your phone keeps on switching to mobile data whenever Wi-Fi doesn't help. JGreat, indeed?
#10 Google Home (for Omnibar)
When you use a long phone, it gets hard to use phone single-handedly as the Google search bar is on the top. With this trick, you can bring it down. For this, go to chrome and search chrome://flags, after this search for Google home in it and enable it. Kill the app and start it again and see the search bar coming down, making it easy to reach.
#11 Generate Social Media Usernames
You can install a variety of apps from Google Play Store in order to generate any catchy username for your social media such as Instagram name generator or say username for your Facebook profile and much more. It's possible only because of the Play Store service provided by Android.
Bonus Trick: To use dual Instagram on one Android mobile, try the Instagram Plus app. It also helps in downloading videos and pictures from Instagram. So, that's full of fun!
#12 Camera Blur Effect
In love with that blur photo effect of Google Pixel?
You can have it in your phone as well! You just need to have Android Oreo and Camera to API enabled in your phone. Then, all you need to download this app and enjoy the same blur photo effect like google pixel!
#13 Data Protection
Isn't it always confusing which app to use for locking all your photos, videos and other data?
Well, with android marshmallow and above, even this burdensome task is eased. All you need to do is to go to settings of your phone, tap on security and then tap on data protection, and tada! All your important things are under protection.
#14 Google Now
Everyone is well known with iPhone's Siri, but Android users are still in the dark when It comes to their own assistant- GOOGLE NOW. Your assistant talks to you, can entertain you, help you with navigation, make calls, send texts messages, get directions, set reminders, play music and videos, set alarm, etc.
Hope these tricks help you customize your smartphone even more and enables you to use them to their best of abilities.